"Digital Design Redefined: Unleash Creativity and Innovation with Akhzir's Digital Design Expertise!"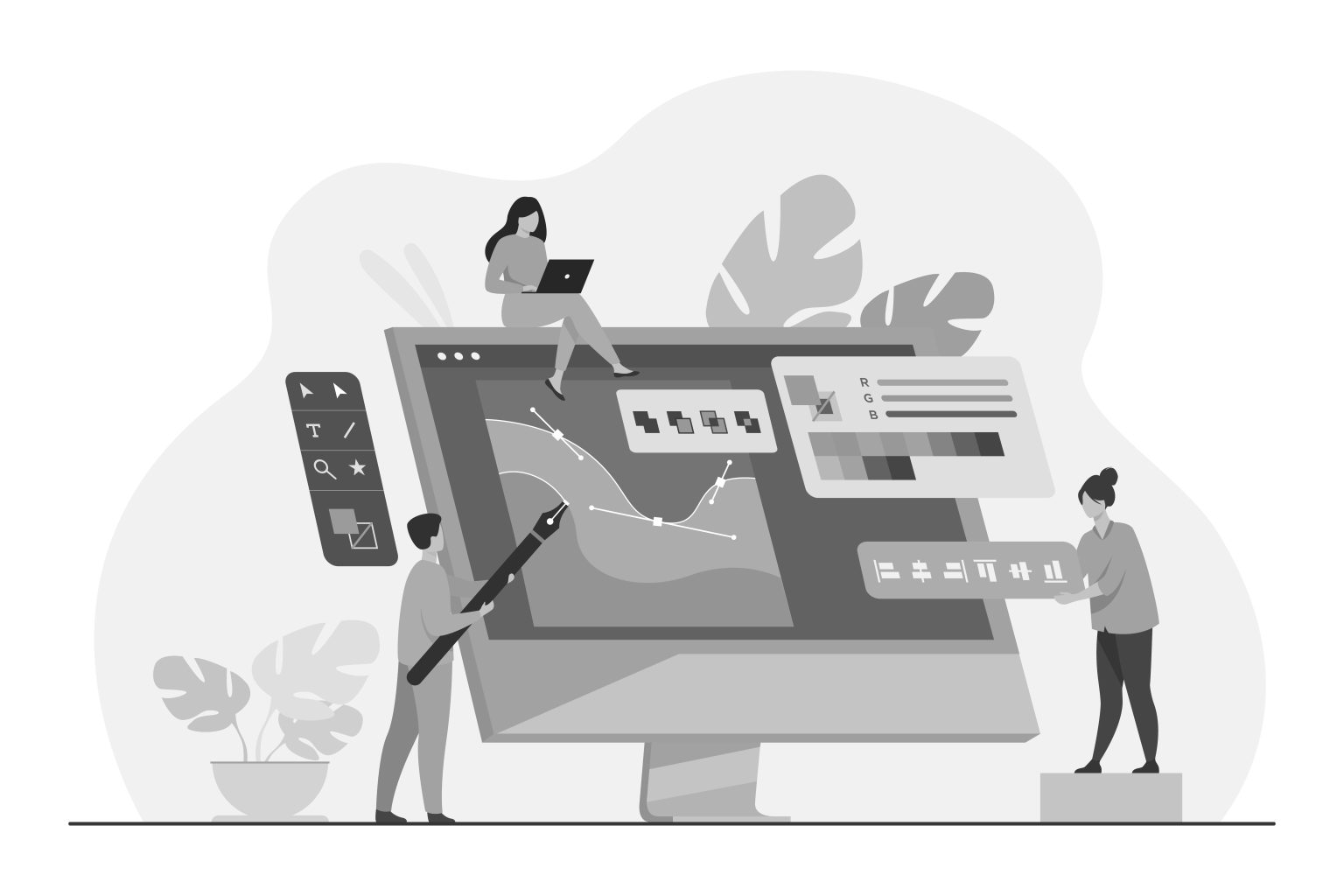 At Akhzir, we specialize in digital design, creating immersive and visually captivating experiences across various digital platforms. Our Digital Design services encompass a wide range of disciplines, including web design, user interface (UI) design, mobile app design, and graphic design for digital media.With Akhzir's Digital Design services, your brand will stand out in the digital landscape, leaving a mark that resonates with your audience. 
Packaging & Merchandise Design services at Akhzir leverage a variety of services to create impactful and functional designs.
We create visually stunning and user-friendly websites that are customized to reflect your brand identity and objectives. Our designs are optimized for seamless navigation, responsive across devices, and focused on enhancing user experience.
User Interface (UI) Design
We design intuitive and visually appealing user interfaces for various digital platforms, including web and mobile applications. Our UI designs prioritize usability, consistency, and aesthetic appeal, ensuring a delightful user experience.
We specialize in designing mobile applications that are visually captivating, easy to navigate, and optimized for superior performance. Our designs enhance the overall user experience, keeping users engaged and driving app adoption.
Motion Graphics and Animation
We bring static designs to life through motion graphics and animation, adding dynamism and interactivity to your digital assets. Our animations captivate users, convey complex concepts, and enhance user engagement.
"Designing Digital Experiences that Inspire: Empower Your Brand with Akhzir's Digital Design Expertise!"
Start building your handpicked AKHZIR team today.